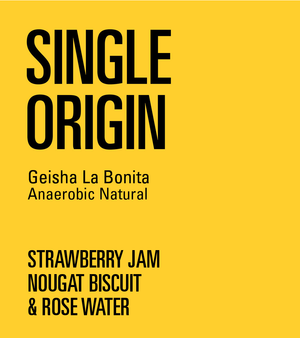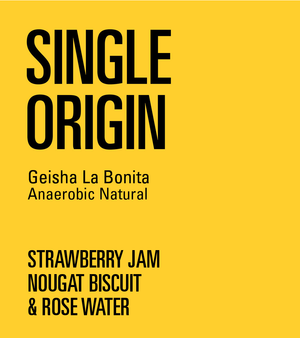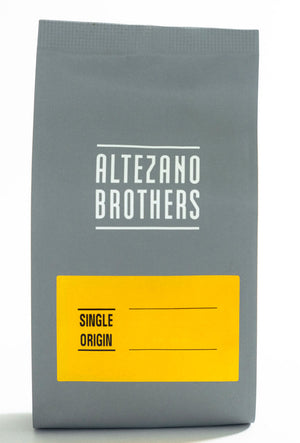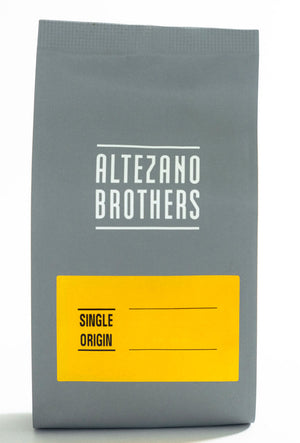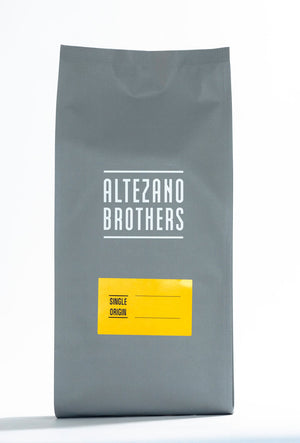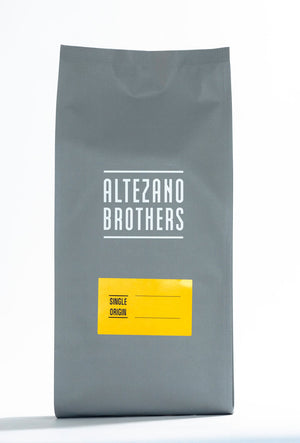 On Sale
Geisha La Bonita, Anaerobic Natural PRE-ORDER
Final roast 12 December (or near)
Our featured filter coffee is roasted specifically for soft brewing methods: filters, pour-overs, and infusions.  This will typically mean a lighter roast, and while it can be brewed through pressurized methods like espresso, we haven't roasted it with this in mind.  Our featured filter coffees are here for a good time, not a long time - expect it to change every 4 - 6 weeks or once it runs out!  This one came from:

Finca La Bonita, Huila, Colombia.  The Finca is owned by Rogelio Espinosa.  
It's a natural processed coffee, and an anaerobic one to boot.  We have roasted with a very close eye on development time, and the lighter roast really brings the fruitiness to the front and centre. 
Geisha coffees are hard to come by and very special.  This coffee easily scores a 90, an extremely rare event, so if you are wanting to experience something unique or treat yourself to one of the best coffees available, this is the one.  We have very limited supply!  
Region: Huila
Altitude Range: 1400 m
Varietal: Geisha
Process: Anaerobic Natural
Notes: Strawberry Jam, Nougat Biscuit & Rose Water