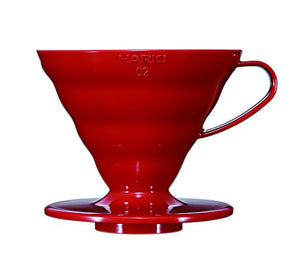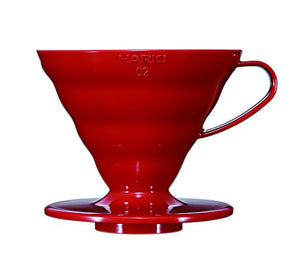 On Sale
Hario V60 Dripper 02 | Red
Specifications:
Dimensions: (W) 140 x (D) 120 x (H) 102mm
Capacity: 1-4 Cups
This is the V60 size 02 Red plastic dripper.  It's a little less heat tolerant than the glass version but carries the famous V60 design for a great drip coffee.
Hario has become renowned for this 60 degree angled design with the large hole in the middle and spiral ridges around the edges.  It's this combination that produces a remarkable cup of coffee!